Back
Job Details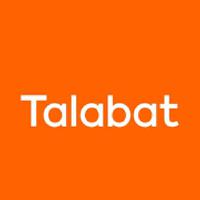 ACCOUNT MANAGER
talabat
31 Jan 2021
Sales
Muscat, Oman
Vacancy 1
20-60 Years
Age Preference
Male & Female
Gender Preference
Educational Preference
Graduate / Bachelor / Degree
Salary Type
Not Disclosed
Salary Range
Not Disclosed
Work Shift
8 Hours Morning Shift
JOB DESCRIPTION
Role Summary : Responsible for developing the business through restaurant partnership and maintain a long-term relationship. Provide and implement plans for partner's GMV and order growth on the Talabat platform, handle operation issues as well as other special account management ad hoc projects as per standards set.
What's On Your Plate?
• Conduct business reviews with accounts and identify business opportunities, business relationships and tailored growth plans though the use of marketing tools, menu optimization, branch / brand - related operational performance optimization which result in the achievement of increased revenue, profitability and market share.
• Achieve monthly targets by assuring minimum partner - related operational issue s (cancelled orders and preparation delay) and maximum portfolio growth in terms or orders, revenue and number of orders with any type of discount.
• Maintain continuous business relationship with restaurants.
• Assure all partners have up to date knowledge of Talabat - related enquiry process and SLAS .
• Assist partners with Account Management - related ad hocks such as monthly sales reports, device issues and Vendor Portal trainings.
• Commission rate renegotiation: - Building new commercial relationships by renewing the existing contacts by renegotiating the offer
• Assure all partners have up to date knowledge of ongoing campaigns, shortlist accounts to join the campaigns by sharing a forecasted on the expected ROI.
• Promote Talabat through the partners
• Upselling new services to our existing restaurants.
Maintain accurate records of all sales and prospecting activities including:
Closed sales
• Follow - up activities
• Sales expense report
• Increased sales report after placing promotion, voucher and coupons Restaurant analysis sheet
• Account management report
What Did We Order?
Minimum 2 years of hands on job experience in sales, marketing, hospitality, consultancy or event Management.
Strong mathematical and analytical skills
Excel and Google sheet skills
Strong time - management and organization skills
Negotiation Skills
Ability to meet deadlines
Ability to adapt and deal with hectic environments and ad hocks.
Fluent in Arabic and English
Strong professional communication skills (Written & Verbal).