Back
Job Details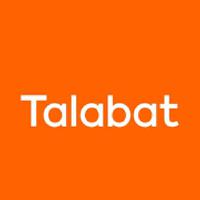 Associate Logistics Trainer
talabat
09 Nov 2021
Transportation and Driving
Qatar Airways Head Office شركة الطيران القطرية - المكتب الرئيسي, Muscat, Oman
Vacancy 1
27-37 Years
Age Preference
Male & Female
Gender Preference
Educational Preference
Graduate / Bachelor / Degree
Salary Type
Not Disclosed
Salary Range
Not Disclosed
Work Shift
8 Hours General/ Fixed hours
JOB DESCRIPTION
Responsible for onboarding of new riders and re-boarding of existing riders.
Responsible for training and retraining of riders about internal SOPs and new features/policies.
Build training SOPs and metrics to measure rider performance and compliance.
Documenting all training activities.
Assessing the effectiveness of training through surveys/feedback
Groom rider quality (behaviour, appearance, professionalism, presentational etc).
Setting up a performance improvement plan to improve performance of low performing riders.
Provide a daily/weekly/monthly onboarding/reboarding report to the Rider Manager.
Reduce rider complaints originating from customers.
English / Arabic / Urdu Language are preferred for this job.
Creating Content for Rider Awareness Campaigns.
Developing Presentation and assessing the delivery of the material to the attendees.