Back
Job Details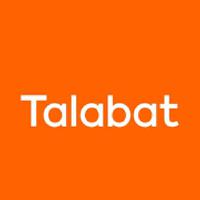 SENIOR ACCOUNTANT
talabat
31 Jan 2021
Finance and Legal
Muscat, Oman
Vacancy 1
20-56 Years
Age Preference
Male & Female
Gender Preference
Educational Preference
Graduate / Bachelor / Degree
Salary Type
Not Disclosed
Salary Range
Not Disclosed
Work Shift
8 Hours Morning Shift
JOB DESCRIPTION
Role Summary :
Responsible for managing account payables, receivables, general ledger, trial balance, reconciliation, and month end closing.
What's On Your Plate?
• Process account payables transactions which includes entering invoices and verifying proper authorization and supporting documents.
• Ensure month - end closing to include reconciling account payables trial balance in order to ensure correctness and accuracy.
• Oversee consolidation of monthly / financial year closing and assist the Financial Control Manager in the preparation of annual report using IFRS standards.
• Prepare and review all account payables financial reports and data in a timely and accurate manner.
• Maintain the billing system by preparing bills and invoices, specifying the terms and conditions for the payment, payment due date, amount, method of payment and balance due.
• Manage the cash and check payment details for bank deposit.
• Reconcile the account receivables to ensure that all payments are accounted properly on weekly, monthly and yearly basis.
• Generate financial statements and reports detailing paid and unpaid invoices, bank deposit records, reports of active accounts, Age analysis, status of the accounts and collection on weekly, monthly, quarterly annual basis using IFRS standards.
• Maintain general ledger accounts and prepare journal entries for accruals and variances.
• Perform month - end account closing activities and reconciliations.
• Ensure transactions posted to GL comply with IFRS standards.
• Trial balance report on monthly basis.
What Did We Order?
• Bachelor's Degree in Accounts / Finance / Commerce .
• Chartered Accountant (CA) .
• Tally Certification .
• SAP / ERP Certification.
• Certified Management Accountant (CMA) .
• Certified Public Accountant (CPA).
• Association of Certified Chartered Accountant (ACCA).
• Minimum 5 years of full time professional experience in related field At least one (1) year of experience as Supervisory role.
• In - depth knowledge of accounting principles and standards knowledge of general bookkeeping procedures.
• Knowledge of financial analysis and reporting standards using IFRS and GAAP.