Back
Job Details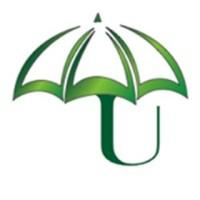 Deputy Manager Human Resource
Green Umbrella Recruitment
05 Jun 2022
Others
Oman
Vacancy 1
10-15
Years of Experience
25-50 Years
Age Preference
Male & Female
Gender Preference
Educational Preference
Graduate / Bachelor / Degree
Salary Type
Not Disclosed
Salary Range
Not Disclosed
Work Shift
9 Hours General/ Fixed hours
JOB DESCRIPTION
Job Description
HR Planning : Based on business plan develop HR Plan, budget, forecasting
Talent Acquisition: Design, develop, roll out best practices in terms of recruitment / selection / on boarding
Omanisation Drive: Ensure quality recruitment while achieving Omanisation mandate
Vendor Management: Ensure appropriate vendors pertaining to HR Activities are identified, contractual terms are ne- gotiated and drafted, see through appropriate check and control mechanism
HR Operations: Ensure appropriate management of entire employee life cycle management from talent planning to separation
HR Compliance: Ensure law of the land is fully complied with, effective check and control mechanisms are in place
HR Analytics: Ensure appropriate HR analytics are being employed and HR MIS shall be submitted on monthly basis
Employee Discipline Management: Ensure that effective employee discipline mechanism is in place across the organization and any deviation shall be appropriately handled. Especially, matters pertaining to attendance – leave shall be properly administered. Involvement in employee counselling, feedback, conduct of disciplinary procedures and main- training appropriate records.
Input for HR Automation: Ensure HR Automation projects are being properly utilized by giving inputs to HR Automation team
Skills
Post-Graduation / Graduation in HR
Minimum 10 – 15 years of experience where in at least 10 years of experience in the above mentioned job responsibilities.