Back
Job Details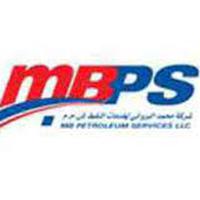 DRILLING FLUIDS ENGINEER.TRAINEE
MBPS LLC
03 Jan 2022
Oil, Gas and Energy
Muscat, Oman
Vacancy 30
Training for employment
Job Type
23-46 Years
Age Preference
Educational Preference
Graduate / Bachelor / Degree
Salary Type
Not Disclosed
Salary Range
Not Disclosed
Work Shift
8 Hours Flexible Hours
JOB DESCRIPTION
Purpose of Job:
Perform Drilling Fluids services at the wellsite under the supervision of a Senior
Drilling fluids engineer or the Drilling Fluids Engineer.
Key Responsibilities & Accountabilities:
1. Proactive involvement in HSE activities including involvement in risk assessments,
JSA and safety presentations / toolbox talks and safety Meeting at the wellsite.
2. Ensure that all personnel are wearing PPE at all times and when mixing chemicals
that correct PPE as per the MSDS is being used.
3. Communicate with Operators representative and drilling rig personnel on a
constant basis to be fully aware of drilling conditions and to advise the parties of
Drilling fluids condition and equipment performance.
4. Responsible for running, maintenance and mixing of all the drilling fluids at the
wellsite.
5. Ensure that Drilling fluids are correctly set and meet requirements at all times.
6. Perform regular API tests on the Drilling fluids and make the necessary
adjustments as required to maintain the fluids parameters within specifications.
7. Plan, order of the chemicals inventory at the wellsite in conjunction with the
project engineer, maintain sufficient stock level as per the COMPANY
requirement and in properly stored at well site.
8. Advise and assist in optimal running of the rig solids control equipment.
9. Assist Company's representatives in the identification of potential drilling hazards
and help determine corrective actions where applicable to the drilling mud.
10. Report to Company representative as required by company.
Minimum Academic / Professional Qualification:
Preferably Degree in Biochemistry, GEO-Chemistry, Geophysics, Geology –
Geoscience, Soil & Water Science Petroleum- Drilling Engineering, or equivalent