Back
Job Details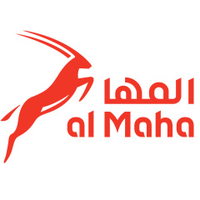 Fuel/ Service Station Manager - DM118
Al Maha Petroleum Products Marketing
01 Apr 2021
Administration
جعلان بني بو علي، Oman
Vacancy 1
21-50 Years
Age Preference
Male & Female
Gender Preference
Educational Preference
Diploma
Salary Type
Not Disclosed
Salary Range
Not Disclosed
Work Shift
8 Hours Flexible Hours
JOB DESCRIPTION
• Manage employees and subordinates, working in a team or individually, to maximize their performance and contribution.
• Assign, schedule and monitor the tasks of service station personnel.
• Supervise employees' activities on operating the fuel pumps and ensure the safety of their operations.
• Greet and receive customers and guests in a courteous manner.
• Answer and resolve customer needs and objectives.
• Ensure joyous experience to customers and guests through cool pleasant services.
• Participate in cross-functional with site staff meetings and events to enhance quality in services.
• Maintain inventory controls of materials, items and products.
• Maintain the service station premises in a neat and organized manner.
• Manage financial transactions of fuel station
• Ensure correct goods labelling
• Supervise merchandise displays
• Measure customer feedback
• Monitor security surveillance equipment; enforce security procedures if needed.
• Prepare and make up regular reports on the types and amounts of fuel, oil and other accessories sold in fuel stations over a period of time.
• Enforce fuel storage regulations, in accordance with governmental and environmental policies and regulations.
• Adhere to standards of hygiene and safety established by respective authorities.
• Ready for Customer procedure is conducted on daily basis to ensure the site is ready to receive customers.
• Play a clear and visible HSSE (Health, Safety, Security & Environment) leadership role and implement HSSE policy, rules and procedures.
• Manage customers' information securely to ensure they always have Quick and Easy Transactions.
• Intervene and Report all incidents related to unsafe situations.
• Responsible of risk management at site and ensuring that all site staff are aware of the biggest risks on their site and train staff to mitigate these risks.
• Train staff and ensure adherent execution of ERP (Emergency response plan) at site.
• Execute daily wet stock management and reconciliation as per standards and regulations and timely data submissions.
• Manage fuel deliveries at site in an efficient and safe manner and ensure that all processes and procedures are carried out correctly at the site.
• Ensuring that both timely planned and unplanned maintenance activities are actioned.
• Monitor and own Site KPI's and targets.
Qualifications

Higher Diploma or bachelor's degree in Science/business or related field