Back
Job Details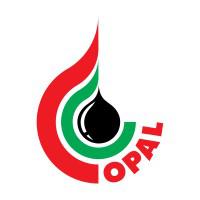 Quality Auditor - RAS
Oman Society for Petroleum Services
06 Jul 2021
Oil, Gas and Energy
Muscat, Oman
Vacancy 1
25-45 Years
Age Preference
Male & Female
Gender Preference
Educational Preference
Diploma
Salary Type
Not Disclosed
Salary Range
Not Disclosed
Work Shift
8 Hours Morning Shift
JOB DESCRIPTION
Job purpose :
Quality Auditor - RAS is responsible for the performance of OPAL externally, ensuring that audits comply with applicable standards, regulations, guidelines and that the resulting reports are fair, impartial, and useful. This includes the development of audit plans as required by OPAL Products and Services as part of the Quality Mark daily activities. Work performed will include coverage of site audits for the Roadworthiness Assurance Standard (RAS) Centres, focusing on the operational processes in compliance with OPAL Road Safety Standard OPAL-HSE-01-R1 and its annexures.
Qualifications and Experience:
Must be an Omani
Must be a qualified mechanic,
Should hold a recognised Diploma in automotive engineering or equivalent.
Must have minimum of four years' experience as a mechanic,
Must have minimum two years' experience in the category of vehicle or equipment to be inspected
Must be able to read English checklists and write reports in English language.

Main tasks and responsibilities:
Evaluate Roadworthiness Assurance Standard Vehicle Inspection Centre for compliance with OPAL Road Safety Standard Products, OPAL Standards and Guidelines by conducting Quality Audits to RAS Vehicle Inspection Centres.
Conduct RAS Centre evaluation audits, desktop review and follow up on the closure of all external audit observations.
Assess the RAS Inspection Centres on an on-call basis arrangement to evaluate effectiveness and efficiency of the management systems and thereby determine their capability, quality assurance, compliance with OPAL Road Safety Standard OPAL-HSE-01-R1 and its annexures.
Work on the development/preparing of audit plans, audit schedules, tools and techniques.
Ensure that no variations from OPAL Standards are permitted unless with prior written consent of OPAL.
Provide total solution to RAS inspection quality assurance process that includes evaluation, re-evaluation and monitoring or surveillance checks with adequate statistical sampling.
Evaluate the facilities, workshops, equipment, tools, devices, and instruments to ensure the RAS Centre has the adequate capability of meeting the OPAL Road Safety Standard requirements.

Notable Working Conditions:
Office environment, intensive computer screen use, frequent visits to the RAS Centres and other locations.
Must pass the written test of knowledge of OPAL Road Safety Standard and a competence assurance test conducted by the OPAL's appointed representative.
Position Type: 1 Year Contract