Back
Job Details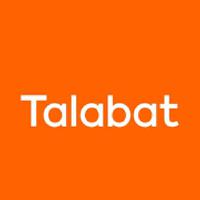 Sr. Specialist Preformance Managment
talabat
05 Sep 2021
Administration
Muscat, Oman
Vacancy 1
22-50 Years
Age Preference
Male & Female
Gender Preference
Educational Preference
Graduate / Bachelor / Degree
Salary Type
Not Disclosed
Salary Range
Not Disclosed
Work Shift
8 Hours Flexible Hours
JOB DESCRIPTION
Role Summary
The performance specialist is responsible to perform performance analysis, prepare reports and
evaluate current performance trends. Also, responsible to advise the management team on
potential performance risks and strategic decisions in alignment with business objectives and
legislation.
What's on Your Plate?
1. Apply a range of data analysis techniques to enable senior managers to have a detailed
understanding of the effectiveness of services, potential risks and potential lines of enquiry that
require further review or audit.
2. Develop organisational performance indicators, scorecards and dashboards related to service
quality and performance; and work with relevant cross-departmental colleagues to identify
methods to collect and analyse such indicators.
3. Develop and maintain a process for gathering, validating, and analysing performance
information relating to corporate plans/strategies, key policies and standards, service
effectiveness and service risk.
4. Develop a clear understanding of the scope and content of performance reports required by
Trustees and the Executive Group. Establish a process for creating the reports within the relevant
timescales.
What Did We Order?
Preferred candidates will be:
● Passionate about the food industry
● Believe that you are a fit for our culture and our values. Experience First, Make it Happen& Together we Grow
● Have (preferably) a successful experience in a solid consulting firm
● Have at least 3 years of working experience
● Is excited by the thought of joining our team
● Excellent communicator and collaborator at all levels
● Expert Powerpoint and Excel skills
● Back up your opinions with data and clear well-structured cases.
● Strong analytical skills
● You are execution-focused and have a proven record of success in complex
environments
● Results-driven, high-performing, high-quality work attitude
● You have a high threshold for ambiguity and maintain a professional demeanour under
pressure